The Perth TLC Group (formally TLC Property Maintenance) was established in 1997. Our highly experienced group of trade contractors and project managers, provide home renovation and improvement services, maintenance and repairs, to all areas of the Perth metropolitan area. Perth TLC Group has over 30 years of building maintenance experience and we enlist over 30 different contractors. At Perth TLC Group we schedule, coordinate and manage your work through to completion. We pride ourselves on carrying out all work in a friendly, punctual and efficient manner. Our focus on communication and customer relations assures you, the client, that you can have total confidence in our ability and our professionalism to carry out any work you require.
Perth TLC Group combines our knowledge, experience, expertise and specialized skills to create our "One Company, All Trades" motto.
One Company, All Trades
Perth TLC Group specialise in home renovations, kitchen renovations, bathroom renovations, laundry renovations as well as home repairs and general maintenance services to both residential and commercial properties.
We also carry out renovations, maintenance and repairs for pre-sale and subject-to-sale properties. 
Home renovations, kitchen renovations, bathroom renovations, laundry renovations, painting to plumbing, electrical to tiling, cleaning to gardening and everything in between, we can do it all!
The only thing you have to do is sit back and relax while we transform your property from drab to fab!
Our 5 Top Virtues
Quality
Perth TLC Group aspire to give our clients the highest quality of workmanship
Customer Focus
Our client focus goes above and beyond the rest

Trustworthy
We are very proud to say that our tradesmen and contractors are extremely honest, reliable and trustworthy.
Different
We believe we have a different approach to other companies
Passionate
Perth TLC Group are passionate in what they do. Our enthusiam is like no other.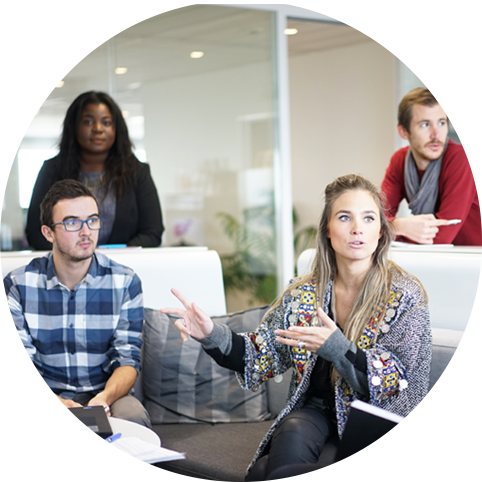 Peter Earl
Director
Peter established Perth TLC Group in 1997.
Having worked in the building industry his whole life Peter is extremely knowledgeable on all aspects of building maintenance and renovation. He genuinely cares about our clients and works incredibly hard to ensure the renovation process is as stress free as possible.
Denby Davison-Earl
Director
Denby has worked in the building industry for over 20 years.   She is responsible for the day-to-day operations to help promote a healthy work environment in and around the office.   Marketing and social media promotion is also another key role for Denby.
Sharon Prendergast
Accounts Manager
Sharon is responsible for all aspects of the accounts & payroll. She has extensive bookkeeping experience as well as running her own business for a number of years. She is highly organised and keeps the business ticking over.
Stephanie Ireland
PA to the Director & Project Co-ordinator
Originally from New Zealand, Stephanie has had over 10 years administration experience.  She is super-efficient and is the backbone of our renovation department.  She has exceptional communication skills and makes it her priority to ensure the client comes first every time.
Nikita Ellefsen
Maintenance Co-ordinator
Nikita is responsible for the co-ordination of our TLC servicemen. Her amazing organisation skills ensure all our maintenance jobs are completed as efficiently and cost effectively as possible.  She works closely with the TLC servicemen to make sure they are well informed before attending to any work.
Tim Thomasz
Serviceman
A cabinetmaker by trade Tim is a highly skilled serviceman.  His diverse range of experience makes him a very important part of our TLC team.  He is a great communicator and always keeps our clients as informed as possible on the progress of their work.
Richard Lucas
Painter
Richard runs our painting team.  His cheeky nature makes him an important member of our TLC team.  He is always striving to do the best job possible.  With 15 years experience his painting skills are exceptional and he has the ability to transform a room with the flick of the wrist.
Brendan Yandell
Carpenter / Cabinet Maker
Brendan is a dedicated member of our TLC team.  He is a skilled carpenter and is extremely organised.  His work ethic is without question and he always ensures the client is treated as the most important part of the job.
Burrito
Burrito is the quiet achiever. His experience ranges from sleeping in the accounts office to sleeping in the maintenance department. Sometimes he likes to mix it up and will sleep at the front door. He prefers the company of like-minded dogs and doesn't suffer fools lightly.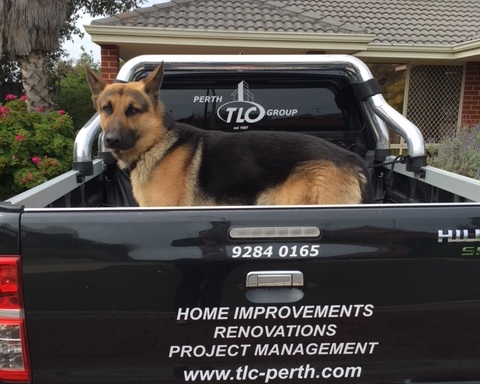 Trevor
Trevor is an integral part of the TLC team. He has only been with us for 18 months but in that short time has made his mark. His excitable nature and extreme clumsiness provide for lots of laughs within the office. His favourite pastime is quoting with Peter.
Perth TLC Group requires the services of the following contractors. You should be professional, reliable, have your own ABN, hold a current drivers licence, adequate insurances and police clearances.
General Labourer
Works to be carried out on a sub contract basis from small half day jobs through to medium-large works on our renovation projects.
Claire – Cottesloe
I have to say that all of your tradesmen have been wonderful, so professional and punctual, efficient and polite - I really appreciate the job they've done particularly when I am so busy and don't have time to worry about everything - it's been a real weight off my...
Jocelyn & Laurie – City Beach
We have engaged Peter and TLC on many occasions over the past ten years to complete a number of repair and renovation projects both large and small from swimming pool compliance to full kitchen and living room renovation.  This was all at our home in City Beach,...
Pauline – Subiaco
I have been a very happy customer of Peter, Denby and the team at TLC since 2010. They have renovated my shops in Subiaco, done maintenance and repair work at the shops and at home, in Subiaco and Wembley. They have arranged installation of garage doors, security...
Renovation and Maintenance work – Floreat/Wembley
"The Parish of Floreat/Wembley have over the past 18 months undertaken a major refurbishment of the two Churches within the Parish. Our protocol requires two quotes for each element of the works. By reputation, TLC were chosen as our lead company and their quotation...
Carport Repairs – Bayswater
Perth TLC group were a God send! I rent my house to tenants and was told the carport was collapsing and my agent asked me to find a builder to attend to this. I live away, was on holidays overseas and have no idea of builders. TLC were recommended through social...
Complete Unit Renovation – East Perth
Thanks again Pete, Stephanie and the TLC team for a great job and a fantastic result for our unit renovation. We are hoping for a good result in getting the unit re-let quickly. Tim - East Perth
Full Unit Renovation – Claremont
We were more than pleased with the result of TLC's care and attention to detail with regards to our property in Claremont. From a very well-worn unit, TLC transformed the place with a very detailed makeover. Dealing with them was a pleasure, always attentive and...
Small Kitchen Renovation – West Leederville
Thanks for a great job. It was sensational to have all the tradesmen turn up at once and on time.A very simple and short process from the first phone call, the quote and the finished job. Looks great. I'll be in touch for my next job at home. Martyn - West Leederville
Joan – Shenton Park
Hi TLC Just a quick note to let you know that the team led by Tim did a fantastic job. Tim's personal attention to detail was outstanding and I'm thrilled with fence, lamp post and internal bulbs. A huge thank you and please convey sincere appreciation to Tim...
Myles, Nedlands
TLC did a slightly unusual job for me, hanging some acoustic panels in my music studio. They were very good, reliable and professional. Peter was very good at figuring out how to actually hang the panels, as the panels themselves came with no instructions! Thanks...